Check out what the Coalition has already accomplished!
The Coalition has localized national level campaigns for Texans
There are very successful national level campaigns aimed at preparing individuals and communities for wildfires. One such resource is the "Ready, Set, Go" program. The Coalition localized the content of this broad-based program for Central Texas. By integrating information that reflect our area, residents can better imagine their risk.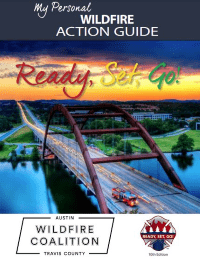 "Ready, Set, Go"
The Coalition has made existing materials accessible to Texans
Additionally, the Coalition was responsible for having these localized materials translated into Spanish! But they didn't just focus on language. They also consulted with sociologists and mother professionals to ensure content written of these materials was culturally appropriate (e.g.) Based on different formulations of what "family" is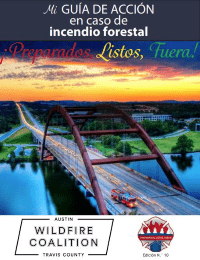 "En Sus Marcas, Listos, Fuera"
The Coalition has worked to include everyone in the fight against wildfire
Sometimes the best way to teach parents is to start with the kids!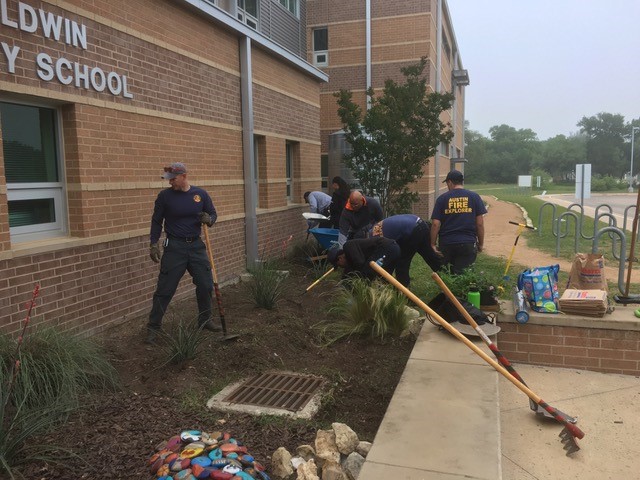 The coalition reached to multiple independent school districts and developed mitigation programs around the schools. They also installed fire danger rating signs in the car pick-up and drop-off lines so that adults and children could talk about wildland on a regular basis
How do we know the coalition is making a difference?
Sometimes you can literally see the difference!
Coalition members work to mitigate fire risk by clearing brush, shrubs, and downed trees.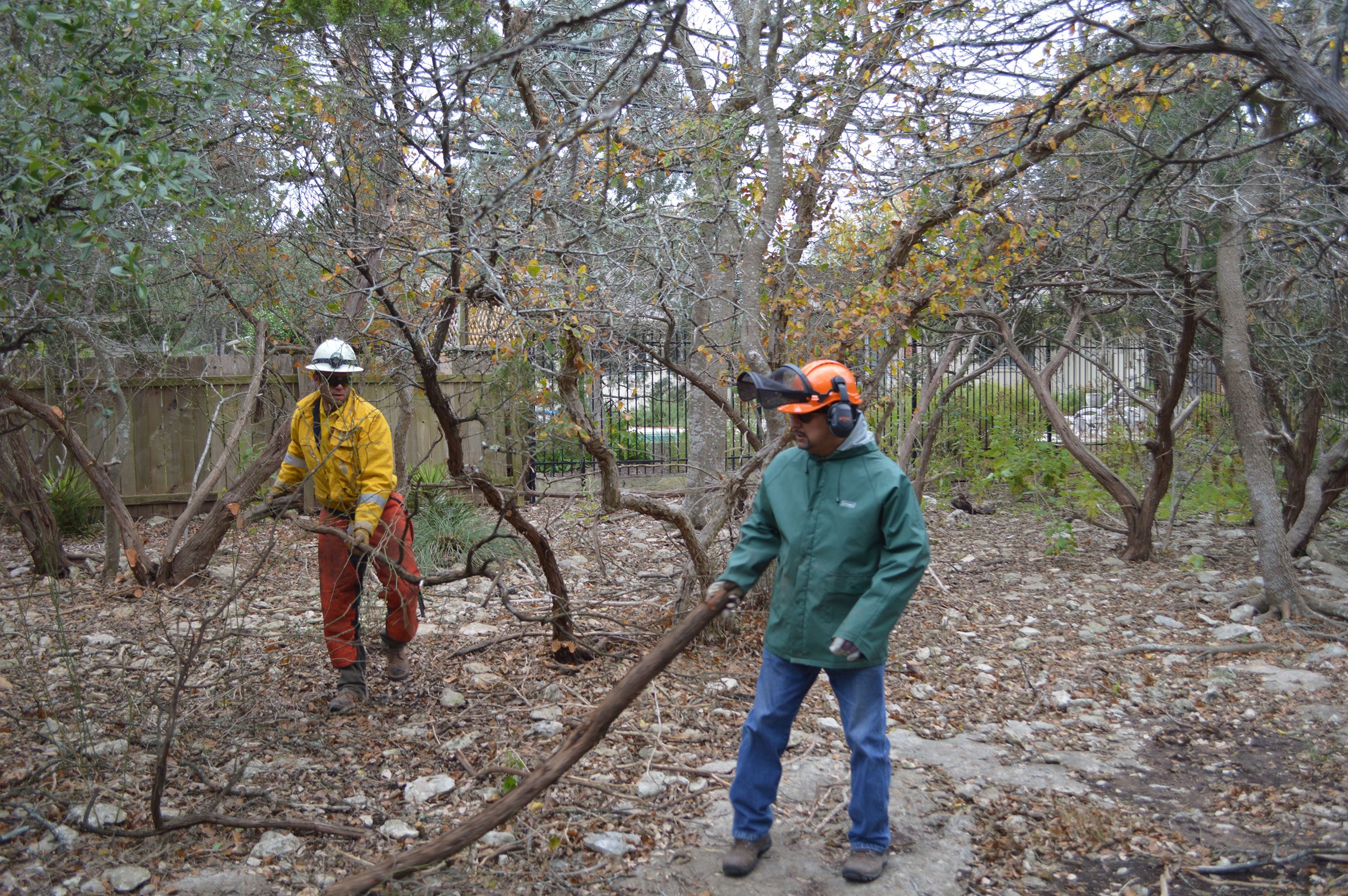 Coalition members also conduct prescribed fires. Prescribed fires help reduce the catastrophic damage of wildfire on our lands and surrounding communities by:
Safely reducing excessive amounts of brush, shrubs and trees
Encouraging the new growth of native vegetation
Maintaining the many plant and animal species whose habitats depend on periodic fire
Prescribed fire is one of the most effective tools we have in preventing wildfires and managing the intensity and spread of wildfires in open grasslands and savannahs.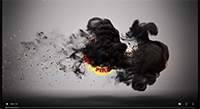 Watch LIVE FOOTAGE of a prescribed fire in Travis County! Video Credit: Chris Wilkinson, Austin Fire Department
Support for local leaders helps too! There are new positions in the city and county specifically designed with the goals of wildfire preparedness in mind. For example, Lake Travis Fire and Rescue, Travis County Fire Marshal's Office, and the Austin Fire Department Wildfire Division have all created new positions dedicated to this cause.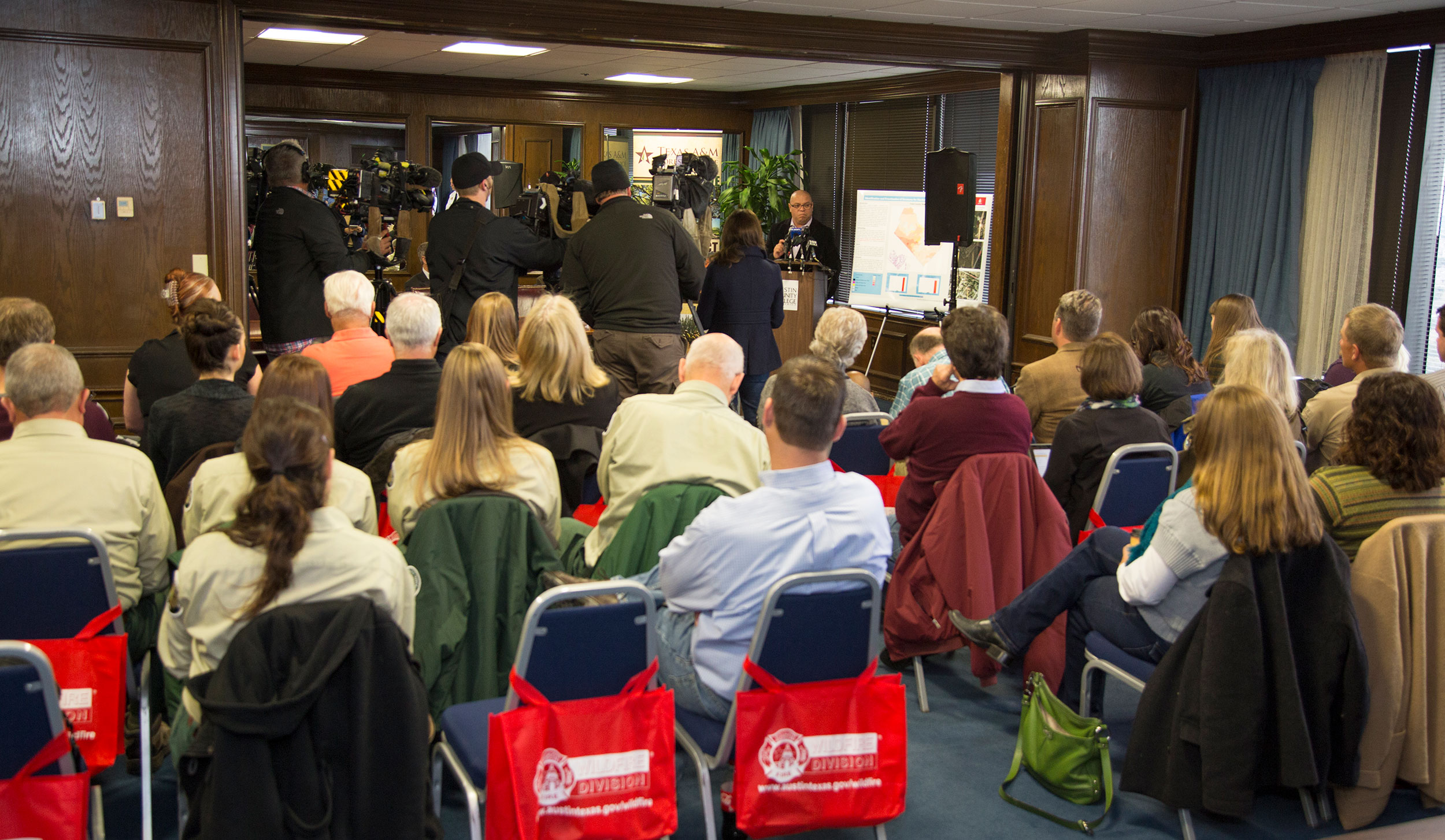 How can I support the work of the coalition?
First, follow the instructions on this website to make sure that you, your family and friends, your neighborhood, and your community are as prepared as possible.
Second, attend the Austin Fire Department's Wildfire Community Preparedness Symposium (held each May), to connect with practitioners, cooperators and individuals at the city and county level to learn more